Slim Hug Flip iPad Case
New product
Material & Compatibility :
• Durable combination of Polycarbonate for preimum protection
• RELAXSO Anti-radiation sticker developed super protection for your health
• Compatible with iPad Pro 11"/12.9", iPad Pro 9.7"/10.5", iPad Air 1/2, iPad 2017 9.7", iPad 2/3/4 and iPad Mini 1/2/3/4
Warning: Last items in stock!
Availability date:
Fully protect your iPad in safety with precision high quality sleek anti-radiation cases that can keep you safe from electromagnetic waves. With soften flexible TPU back cover, advanced air cushion design on four corners help absorbing and dispersing shock wave.
Tri-fold front cover with dual standing positions is great for keyboard typing or facetime/movie viewing. Powerful magnets supports fast response auto On-Off function for 50% battery savings. The inner layer provides Honeycomb grid pattern cushion that can release heat over 80% and extend lifespan for over 30%.
Slim Hug Flip iPad Case offers a cozy, comfortable grip and solid protection for the display. It's a great case and smart cover all in one.
Features :
• Air Cushioning impact resistant against drops, bumps and shock
• Unique Tri-fold front cover with dual standing positions with auto On-Off function
• Lightweight but with heavy-duty scratch protection
• Slim-fitting, user-friendly design which molds seamlessly around your device
• Heat dissipation and fully vented with honeycomb protection
• Absorb almost by 90% of electromagnetic waves
• Absorb electromagnetic waves in 360 degree radius and effective to a wide band at 850MHz ~ 2.2GHZ
• Safe anti-slip and moisture proof with fingerprint free
• Protects the back and sides of your device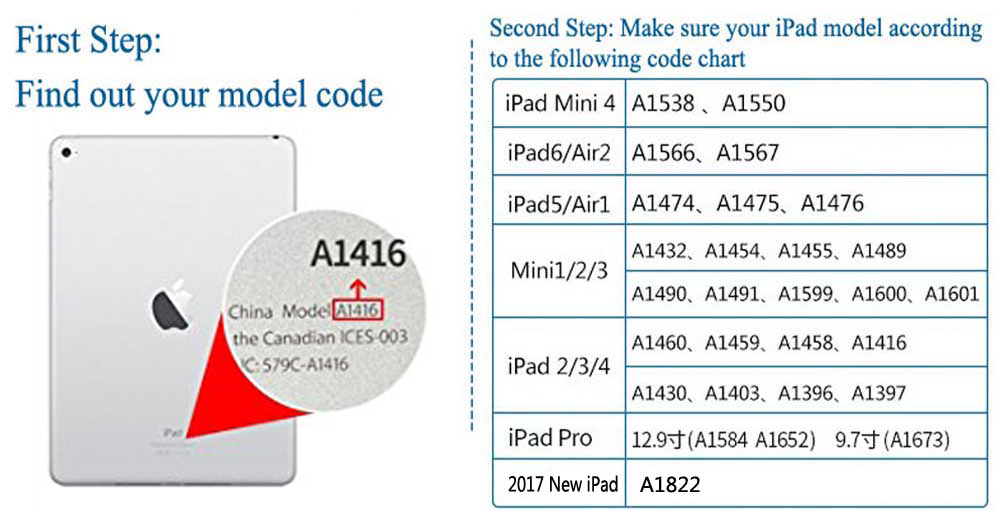 Ask a question
NO registration required!
If the question you have has not yet been answered here, use the form below to ask something about this addon.