Antimicrobial MacBook Keypad
New product
Material & Compatibility :
• Durable combination of Antimicrobial Silicon for preimum protection
• Compatible with MacBook Pro, MacBook Pro-Retina and Touch Bar from 11" to 15"
• Available native language is English, French, Spanish, German, Swedish, Italian, Swedish, Danish, Norwegian, Portuguese, Japanese, Korean, Thai, Arabic, Russian, Turkish (The language Keypad is automatically selected subject to the shipping address)
Warning: Last items in stock!
Availability date:
Protect your MacBook against spills, dust, and other contaminants without any annoying keypad interference. The neutral ions present in Relaxso Keypad provide ongoing protection by absorting bacteria and microbes growing on the surface. They adhere securely to your Macbook, reducing the broad-spectrum antimicrobial activity all the way.
Ultra-thin 0.1mm seamless keypad shield is made with a non-toxic engineering-grade material that form fits to all MacBook keys, so you get maximum typing comfort and protection. It can repeatedly wash with water (or mild detergent) and continue to use it over much of the life of your notebook.
Features :
• Antimicrobial silicon prevents harmful bacteria growth - E-Coli & Salmonella on the keypad surface
• Dramatically improves health and safety standard in workplace
• Every key with high precision individually molded for a long lasting professional look
• Comprehensive soften maximum protection against dusts, spills, and other contaminates
• Flexible, washable, easy to apply and remove for cleaning or disinfecting
• Native language keywords (US or EU version) are printed on the keyboard cover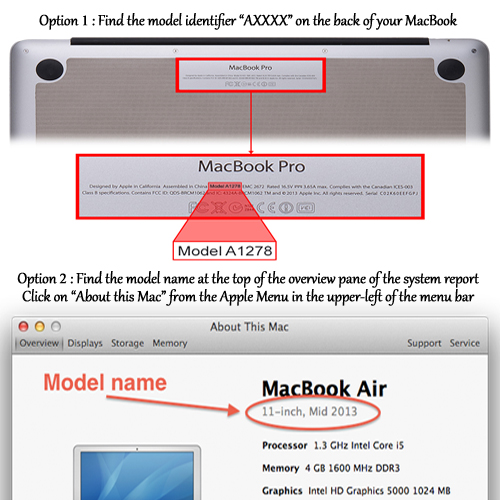 Ask a question
NO registration required!
1 Question(s) answered
If the question you have has not yet been answered here, use the form below to ask something about this addon.
Asked by a guest
on 03/11/2020

How would I install the antimicrobial keyboard on a MacBook?

Answer:
Step 1 : Wipe it down so there's no dust. Step 2 : Cut out small pieces of double sided tape and stick them down to the keys. You could do all of them but I just picked strategic keys. Step 3 : Peel off the tape backing and then place the silicone cover over the top. Step 4 : Press each key into place and done