Bamboo Comfort Plus Sleep Mask
New product
Lulls you to a deeper, more rejuvenating sleep
Feature :
• 3D contoured cup eye sockets at deep 12mm, leave larger space for free eye blinking and no pressure on your eyes
• Made of super soft, smooth & breathable bamboo spandex jersey lining bring you more cooling to enjoy the experience of better sleep
• Hypoallergenic bamboo plush fabric with memory foam padding layer and adaptive nose bridge ensure good ventilation and 100% light blockage
• Fit all size head circumference, snuggly elastic strap easy to wear and not catch hair
• Eye Cavities in situ can lull you to fall asleep fast into a deeper, more rejuvenating sleep
• Each with a reusable foam earplug & carrying drawstring pouch, ideal for meditation, Yoga, travel, napping, insomnia
Warning: Last items in stock!
Availability date:
For deep sleep or daydreams... anytime, anywhere, this extraordinary sleep mask keep light out while the super-soft padding with eye-cut-outs lulls you to a deeper, more rejuvenating sleep.
Deluxe executive for use when travelling or meditation helps with light sensitive migraines. The adjustable elastic strap secures the mask while the eye shape cavities completely and comfortably no pressure on the eye. Comfortably cotton wearing block all light for your relaxation in anywhere.
In the beginning, RELAXSO memory foam layer can often feel very firm. By actively adapting to your face shape, it has been engineered to react to your body temperature to sleep on and give you constantly supported throughout the night.
A pair of drug-free ear plugs use low pressure foam to reduce noise and enhance your night-time sleep and day-time naps with comfort mask. Each with a reuseable drawstring pouch bring you the perfect solution for a good night's sleep and snoring spouses anywhere. Get the sweet dream your deserve tonight !
Inside of Mask:
Super soft, smooth & breathable bamboo spandex jersey interlock & memory foam padding inside with 3D contoured cup eye sockets at deep 12mm, to can ensure good ventilation & absolutely no pressure on the eyes while maintaining 100% light blockage.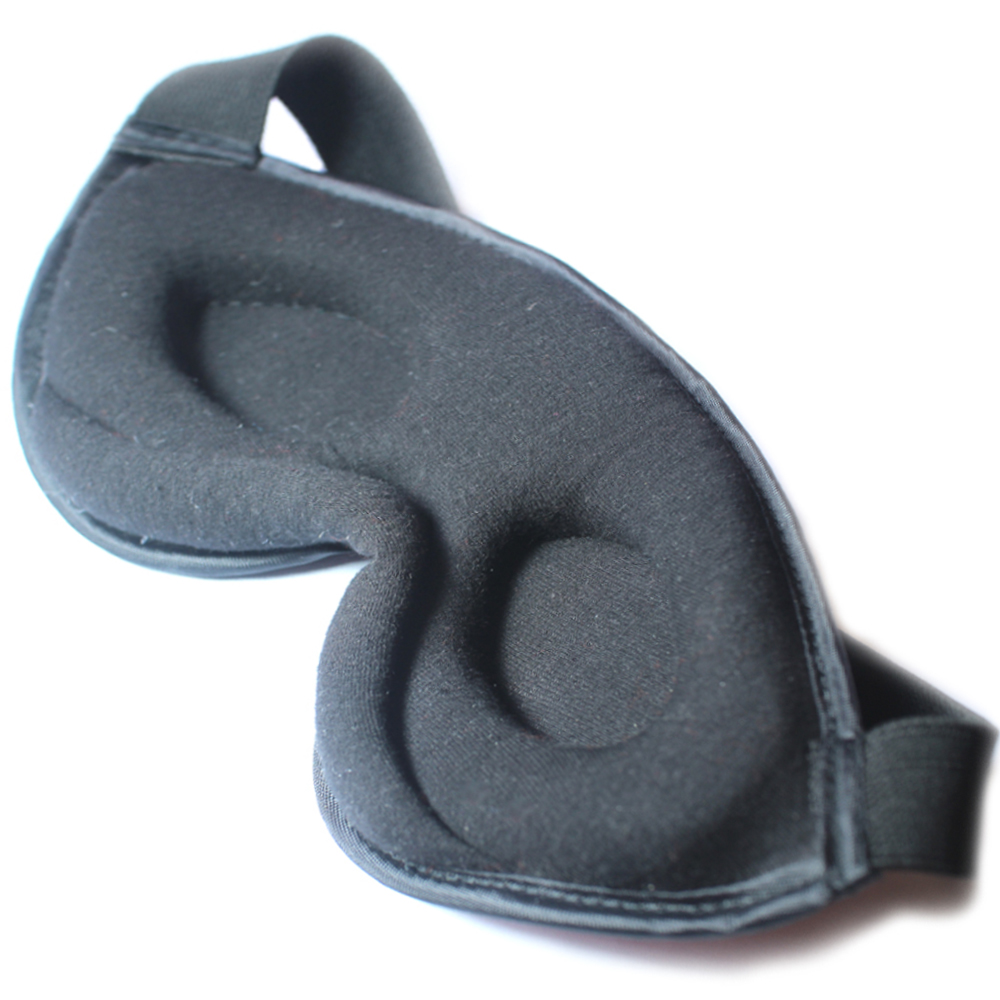 Front of Mask:
Hypoallergenic bamboo plush fabric selected specially to comfortable wearing and withstand the rigors of travel.
Care:
Surface spot clean. Hand wash in cool water and lay flat to dry.
| | |
| --- | --- |
| Width | 4.2" |
| Depth | 0.5" |
| Length | 10.5" |
Ask a question
NO registration required!
If the question you have has not yet been answered here, use the form below to ask something about this addon.
Reviews
Rated
5.00
on the scale
1
-
5
based on
2
customer reviews
The best ever
I need a new one after many years of use. Not 100% a speak of light slips in and it is very lightweight, soft and not pressure. surprising ! It works with body heat to fit to my face in a few minutes as said. plus breathable earplugs I've ever tried.
Almost perfect
So comfortable with the extra space to be able to open your eyes, or to just not feel any pressure on your closed eyes. Soft to the skin and blocks out pretty much all the light. I got the Floral lilac for myself and sage for a friend, and both colors are so beautiful!